2015/16 Season Membership now available: £50 for 18 films – JOIN TODAY
Membership for the 2015/16 season 
For the 3rd season running, our Membership for the season has been held at £50 (which could work out as low as £2.78 per film, if you manage to attend all 18 films). Membership forms can be downloaded from our membership page or, alternatively, by emailing enquiries@chelmsford-filmclub.co.uk.
Have a great summer, and we look forward to seeing you again in September
The Cramphorn Theatre, Chelmsford – Monday, 21 September @ 8PM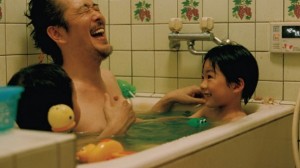 Ryota Nonomiya is a successful businessman, driven by money. When he learns, after six years, that his biological son was accidentally switched at birth with another child, he has to make life-changing decisions: to choose his true son or the boy he raised as his own, as well as being forced to question the values he has lived by. A prize winner at Cannes and from the director of I Wish, highly rated film in last year's programme.  (read more…)
Coming soon
Our last presentation 'The Great Beauty'
15 members and guests returned feedback forms following the showing of this film, the breakdown was as follows:
'Excellent':  6 vote
'Very good': 5 votes
'Good': 2 votes
'Satisfactory': 2 votes
'Poor': 0 votes
Read the audience feedback on this film
If you want to add further comments on this film, you are welcome to do so by joining in on our "The Great Beauty" discussion forum.
Your opinion counts
As well as filling in the Feedback forms following the showing of each film, you can leave comments for any of the films via the Discussion page.
CFC on Twitter and Facebook
To receive regular, automatic notification of our films, why not follow us on either Twitter or Facebook.  Both can be accessed via the side panel on the right.
See what Chelmsford Film Club is showing this season on the 2015/16 season page,  or visit the archive pages for details of past seasons.