Now available: Half-Season Membership: £25 – JOIN TODAY
Next film: Tuesday 24th March at 8PM  Bastards (Les salauds)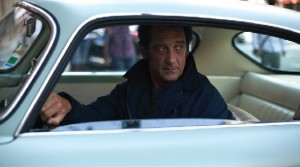 Denis (35 Shots of Rum, Beau Travail) weaves a powerful web of intrigue and macabre menace in this atmospheric neo-noir, as headspinning as The Big Sleep. Marco, a ship's captain, abandons his post, returning to France when he hears that his sister is in trouble. Her husband has committed suicide, driven to despair by debt repayments to a shadowy businessman and allowing the sexual exploitation of his daughter in lieu of cash. Marco now seeks an intricate revenge. A pulsing original soundtrack enhances the disquieting mood. … read more
2014/15 Season Membership (Half Season Membership now available)
As we have reached the half-way point in our season, Membership is now reduced to just £25 (which works out at just £2.78 per film – if you attend all 9 films).  Please send an email to enquiries@chelmsford-filmclub.co.uk for an application form or download the form from our membership page.  Alternatively, you can join at any one of our screenings at the Cramphorn Theatre.
Please visit our membership page for full details.
Our last presentation 'Ida'
33 members and guests returned feedback forms following the showing of this film, the breakdown was as follows:
'Excellent':  21 votes
'Very good': 8 votes
'Good': 2 votes
'Satisfactory': 2 vote
'Poor': 0 votes
Read the audience feedback on this film
If you want to add further comments on this film, you are welcome to do so by joining our
"Ida" discussion forum.
Your opinion counts
As well as filling in the Feedback forms following the showing of each film, you can leave comments for any of the films via the Discussion page.
CFC on Twitter and Facebook
To receive regular, automatic notification of our films, why not follow us on either Twitter or Facebook.  Both can be accessed via the side panel on the right.
See what else Chelmsford Film Club is showing this season on the 2014/15 season page.  This page links through to pages for each of the films we are showing this season, which will be updated throughout the season with the Film Notes and Member feedback. Or visit the archive pages for details of past seasons.