Now available: Half-Season Membership: £25 – JOIN TODAY
Next film: Monday 27th April at 8PM  The Selfish Giant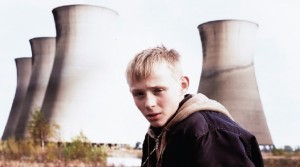 The Selfish Giant shares its title with an Oscar Wilde children's tale, but this unflinching, moving story of two Bradford boys who steal copper, illegally race ponies and flirt worryingly with danger all day long is rooted in a very real, modern Britain. It unfolds in a world of rundown housing estates backing on to open fields punctuated by cooling towers and electricity pylons. For all its stark realism, its passion, lyricism and fine acting performances make it one of the outstanding British films of recent years. … read more
2014/15 Season Membership (Half Season Membership now available)
As we have reached the half-way point in our season, Membership is now reduced to just £25 (which works out at just £2.78 per film – if you attend all 9 films).  Please send an email to enquiries@chelmsford-filmclub.co.uk for an application form or download the form from our membership page.  Alternatively, you can join at any one of our screenings at the Cramphorn Theatre.
Please visit our membership page for full details.
Films for the 2015/16 season
The Selection List of films for the 2015/16 Season can be downloaded here. Members are invited to select up to 16 films and submit your choices by 6th May (the screening of 'Omar')
As always we will be taking current members' preferences into consideration when making our final selection.
Our last presentation 'The Night Of The Hunter'
31 members and guests returned feedback forms following the showing of this film, the breakdown was as follows:
'Excellent':  17 votes
'Very good': 7 votes
'Good': 5 votes
'Satisfactory': 1 vote
'Poor': 0 votes
+ 1 comment without any grading
Read the audience feedback on this film
If you want to add further comments on this film, you are welcome to do so by joining our
"The Night of the Hunter" discussion forum.
Your opinion counts
As well as filling in the Feedback forms following the showing of each film, you can leave comments for any of the films via the Discussion page.
CFC on Twitter and Facebook
To receive regular, automatic notification of our films, why not follow us on either Twitter or Facebook.  Both can be accessed via the side panel on the right.
See what else Chelmsford Film Club is showing this season on the 2014/15 season page.  This page links through to pages for each of the films we are showing this season, which will be updated throughout the season with the Film Notes and Member feedback. Or visit the archive pages for details of past seasons.